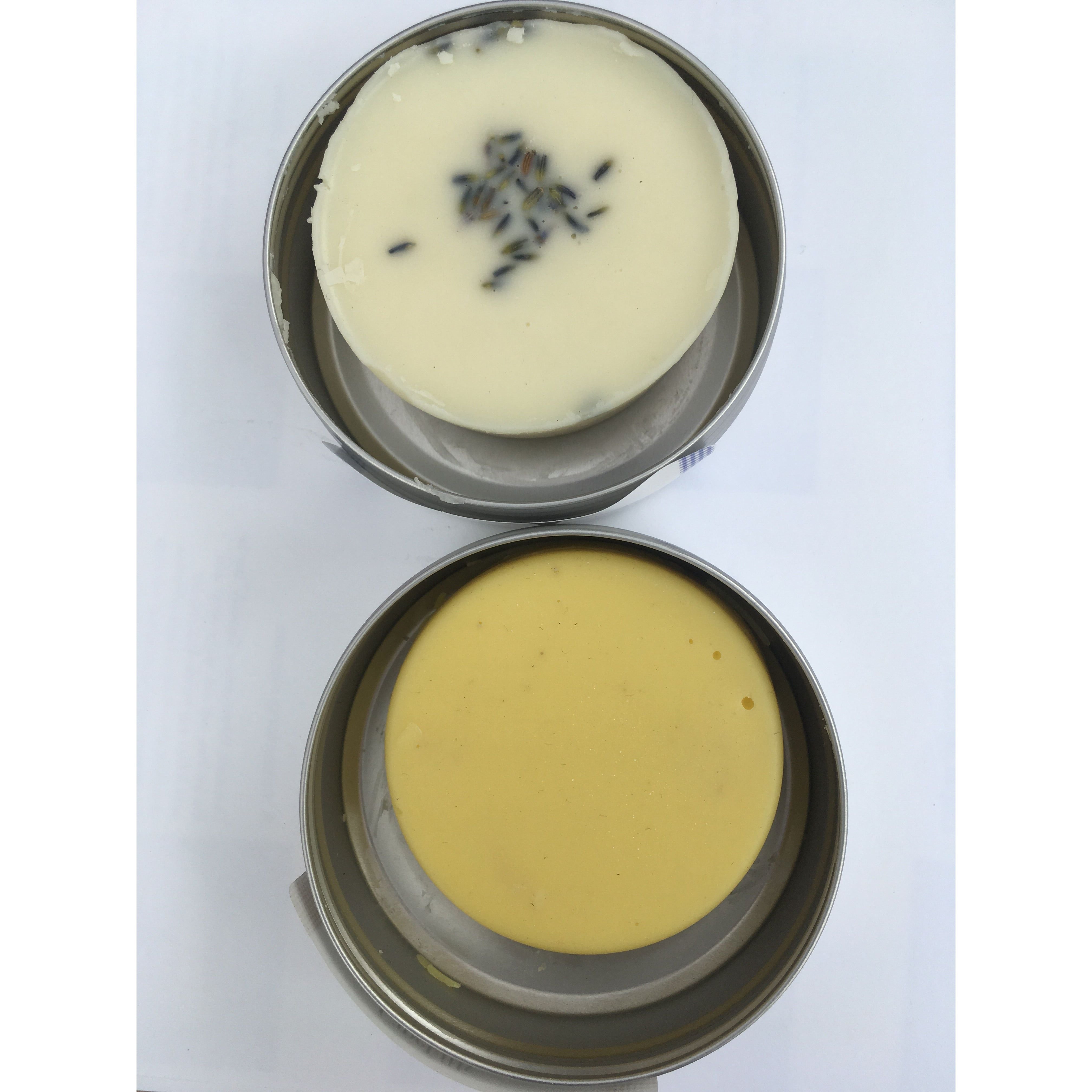 Mango Butter Lotion Bars Calendula, Lavender Rose
These lotion butter bars are the quickest ways to soften and moisturize. skin. Natural butters melt directly into the skin. Generous size gives days and days of beautiful healthy skin. Grab em "naked" and store in a favorite container, or purchase one of our handy tins. 
Key Ingredients:
Shea, Cocoa, and Mango Butter helps nourish the skin
Pomegranate Oil absorbs quickly and is full of anti oxidants
Herbal Infusions helps soothe skin and retain balance
Bars shipped " Naked" wrapped in parchment 

 Ingredients: Cocoa butter, Shea butter, Mango Butter, Pomegranate Oil, Emulsifying Wax, Herbal infusion. Essential OIls
Each bar weighs about 2.8 oz.