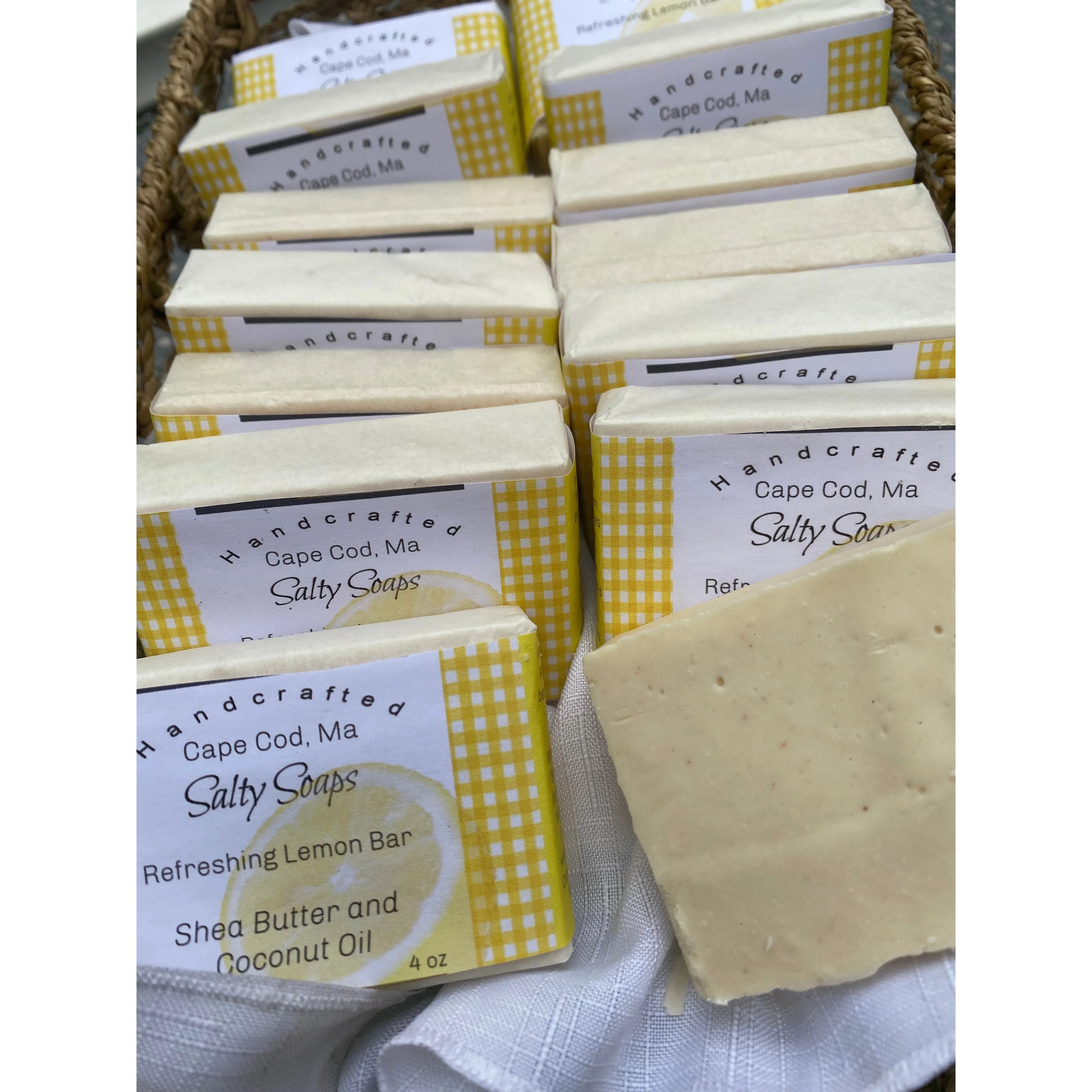 Lemon Verbena sea salt soap
Our signature super moisturizing soap made with sea salts, natural oils and butters, and the fresh scent of lemon verbena essential oil.   Lathering, creamy, cleansing a spa treatment in your shower, 
Ingredients: Coconut Oil, Olive Oil, Shea Butter, *sodium hydroxide, Sea Salt, Ground Lemon rind, Lemon Verbena essential oil. 
*used only in the initial soaping process. None remains in final product.