Eczema Soap
Cleansing Eczema Treatment Cleansing Bar
Balanced PH formula with powerful natural ingredients that "Work."
"Free of chemicals and artificial fragrance, this unique combination of oils, spices and sea salts relieves irritated skin and works to promote healty skin."
Relief from symptoms of Eczema, psoriasis, dermatitis, dry skin, irritated skin, itchy skin. Great for sensitive skin. diabetic skin, athletic skin. For face and body, men and women.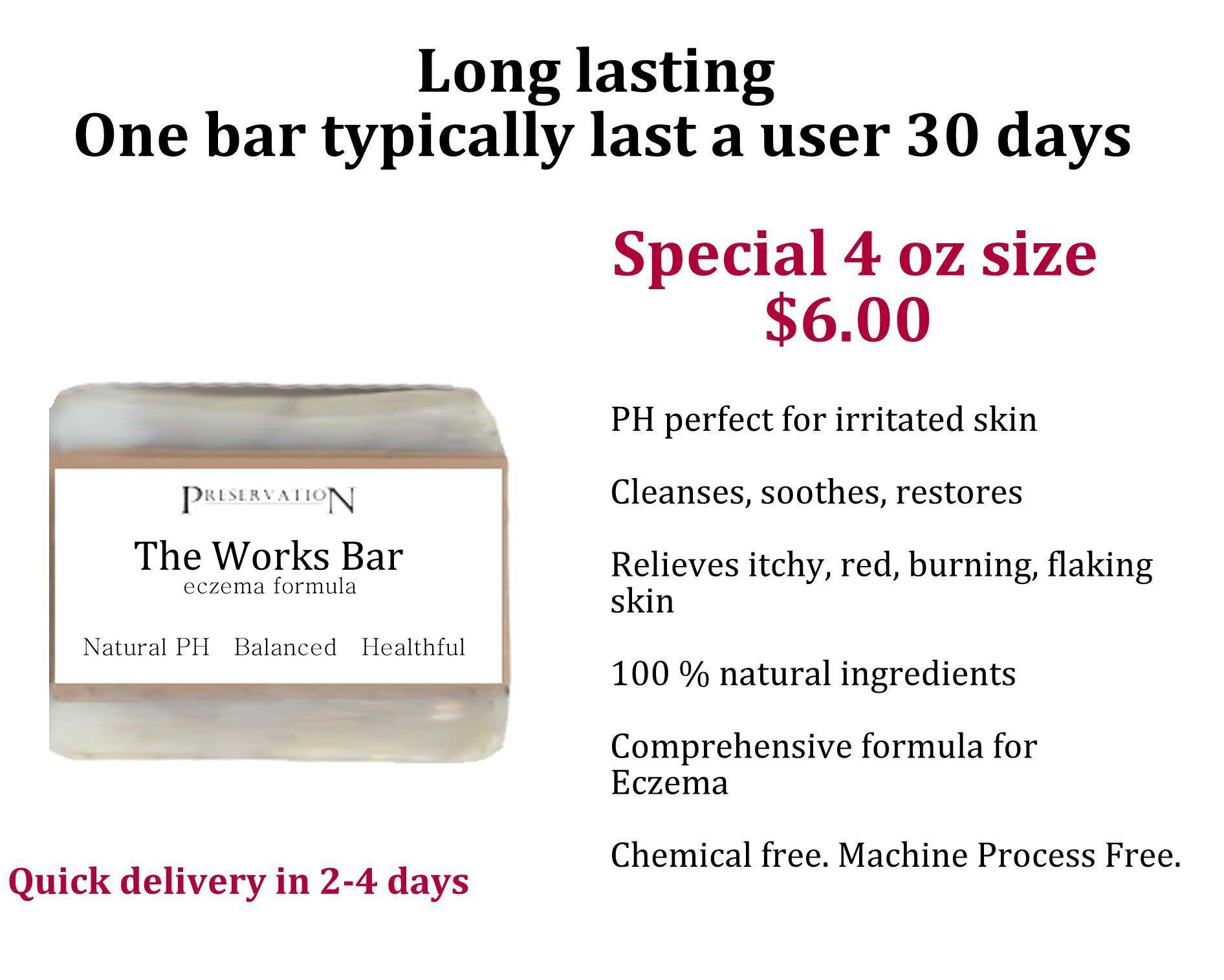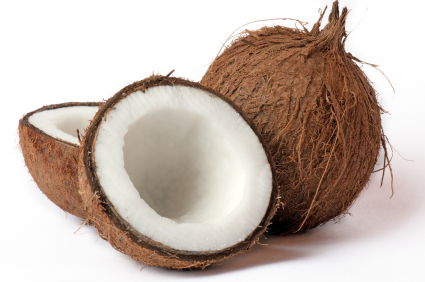 Organic coconut Olive oil two of natures most effective cleansing ingrediests.Tea Tree Oil and Neem oil are known to be useful in treating skin infections and help boost skin health. 
Moisturize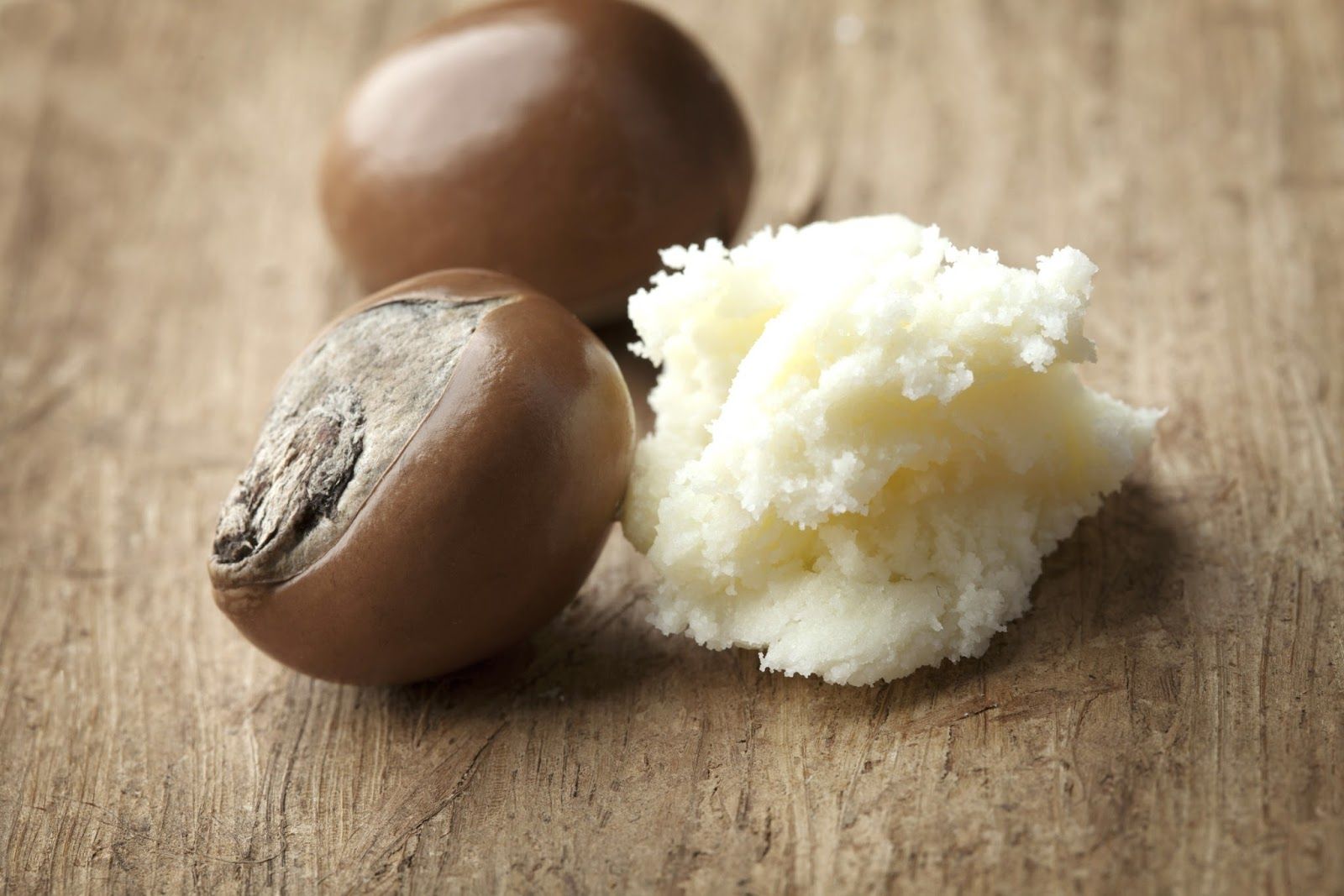 Shea Butter is rich in essential vitamins and nourishing ingredients, including Vitamin E. Pomegranite Oil Pomegranate seed oil an omega 5 fatty acid, which has strong anti-nflammatory and restoritive properties. 
Protect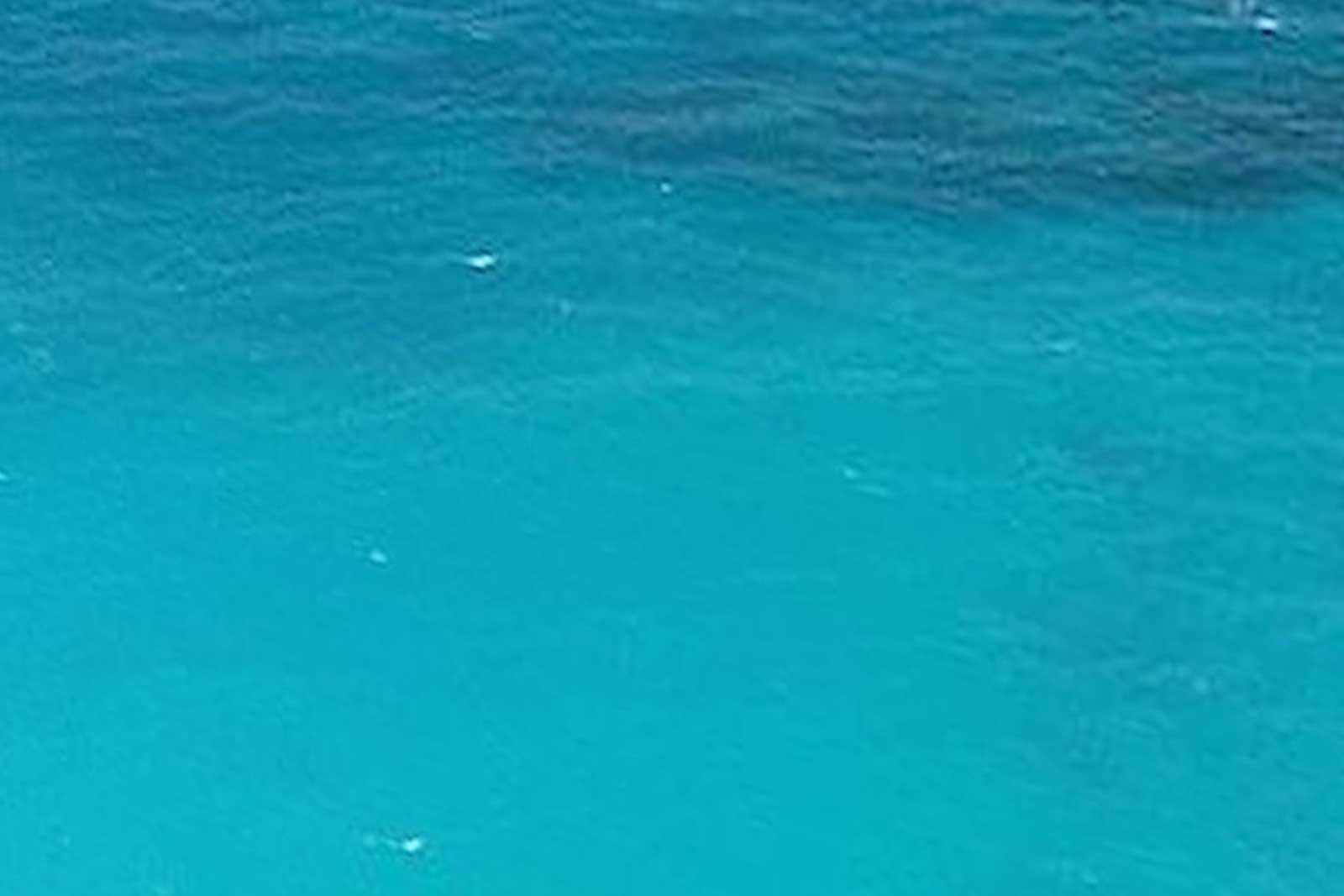 Atlantic, Himalayan and Dead sea. sea salts improve skins protective barrier. Our blend of Holistic herbs and oils including Neem and Tea Tree Oil  provides naturally reduce bacteria.
Relief from... Eczema, psoriasis, dermatitis, dry skin, irritated skin, itchy skin. Great for sensitive skin. Non-greasy. For face and body
Proprietory Spice Blend including Turmeric and Ginger. Turmeric is highly valued in the Holistic treatment of skin disorders for it's anti inflammatory properties. Turmeric is one of the few herbs proven to be absorbed topically. Ging
Colloquial Oatmeal,  FDA approved for the treatment of eczema and psoriasis and recommended by the National Eczema society Colloquial Oatmeal helps to soothe, moisturize and cleanse skin.  

Organic Coconut, Pomegranate and Olive oil, Skin nourishing oils that are easily absorbed by the skin Pomegranite Oil. 

Shea Butter,  (Fair Trade) ultra moisturizing for skin,  with a high concentration of vitamins and fatty acids. 

Neem oil  A natural remedy used for centuries for its antiseptic like qualities. Although only used at a ratio of 2% Neem oil is a major contributor in our Eczema soap. 

Tea Tree oil help to improve skins function, and cellular barrier.A true holistic staple this essential oil is said to have antifungal properties

Sea salt, finely ground  Our Eczema soap contains four different sea salts, Mediterranean, Atlantic, Himalayan and Dead sea salts rich in minerals including magnesium, calcium, sodium, and potassium. An abstract in the Journal of Dermatology outlines the positive effects on sea salt on irritated skin, as a moisture barrier. 
Any goals when treating eczema or skin rashes, should be to reduce symptoms, prevent skin irritations and identify triggers. Washing with chemical free soap, enriched with nurturing ingredients can be soothing for many skin conditions. However, always consult your doctor and do not use the information found within this website to self-diagnose. The information provided is not intended to prescribe or be taken as medical advice. 
When fighting symptoms from stubborn skin issues like eczema is important to use only the Works Eczema soap daily for the first week. This holistic approach works best when no other lotions are put on top of the effected area during that first week. 
Use in the shower to naturally soothe, irritated skin- gently enough to be used for face - around nose and eyebrows.  Our soaps are exceptionally hard. One bar should last 30 days, best if kept in a soap dish away from direct water between uses. 
Our customer return rate=95%
"I love this soap. It leaves my skin silky smooth." Susie, Florida
"This soap is great. I bought at the local farmers market, and am amazed at the quality. Lathers great, smells wonderful and I can go without moisturizing. Highly recommend." Walpole MA
"I bought this from a local natural market and am going on line to buy more. I have been using it for about a month, and no bikini bumps! I use it all over too as a shower bar. Great product." Cape Cod, MA
"I have been using natural Soap forvavwhilevandvalso Dr. Brommers. So I am aware of how much better Soap without all the chemical is. But these soaps take it to another level. No need to moisturize after, and scrapes or cuts heal faster then before."  Orange City, CA
"Fantastic, I live in Canada and my skin in the winter time, cracks and hurts. This soap has made a huge difference. Just signed up for Automatic Delivery", Toronto, FL
" Bought this at a farmers market last summer, just ran out. It last forever and works great. Keeps my eczema on my knuckles and elbows from flaring up. Really great product. Just ordered 3 more, 2 to give and one to keep." Clayton, Ohio
"Ordered two bars, got one. The seller was super nice and understanding since it was a mistake and sent the other bar to me asap. This stuff is great. My skin has been really dry this winter. Using this in the shower, my eczema is clearing up and I haven't had any new flare ups. I will buy again when I run low. Loved the free samples too. They smell wonderful and I would like to try out bigger sizes of those in the future." Tennessee
"I love this soap! And I love that it's all natural! This is my second purchase and am hooked. Great for my dry dry skin."  Tennessee
"We love this soap. Helped clear up my sons eczema. Particularly like that it is fragrance free. Has a clean, I guess the oatmeal smell to it." Willmette, IL
We are so confident in our product that we promise that we offer a 21 Day Money Back Guarantee. What that means to you is that if you are not satisfied with your results simply place your remaining bar in a ziplock bag, and ship it back to us.  You will be refunded in full (minus shipping costs).
Free of chemicals and artificial fragrance, this unique combination of oils, spices and sea salts relieves irritated skin and works to promote healty skin.