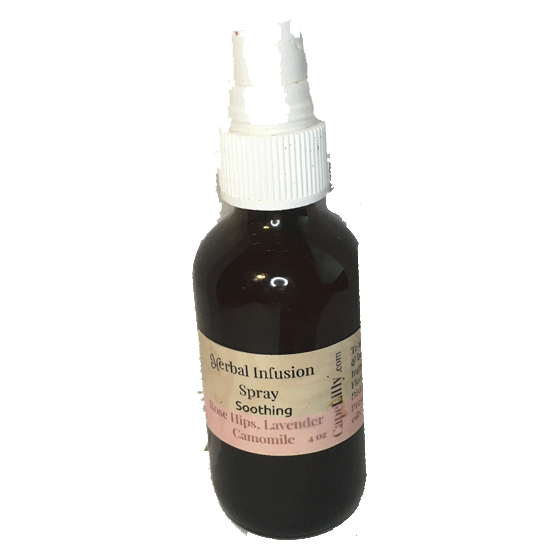 Herbal Infusion Spray
This refreshing spray is formulated with minerals, herbs, and tropical oils to lightly soften skin, calm your mind, refresh your body,  We use only pure therapeutic grade essential oils that are safe and beneficial to your mind, body, and spirit. Nothing artificial or fake, completely natural with a wonderful fresh smell. Choose from:  
Lavender, Camomile, and Rosehips. A fresh floral lavender scent with the powdery undertones of Camomile and the fresh scent of sweet rose.
Sweet mint and green tea. An awakening scented herbal blend with invigorating mint leaves, combine with the calming herbal scent of green tea and basil.  
*test in a hidden area  before spraying on fabric 

Shake well to blend formula together

Ingredients: 
Distilled water, Preservative, (German II) herbal infused avocado oil, pure essential oil, Aloe vera